Emily Reviews: CROWN GOOSE 5-Start Luxury Bedding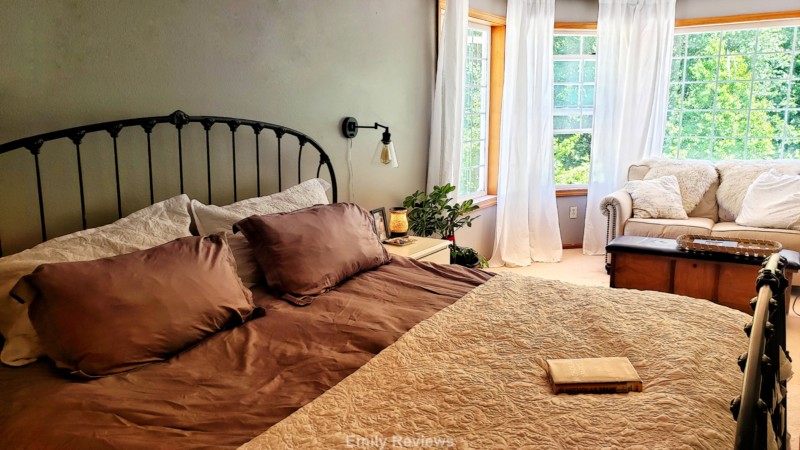 Emily Reviews: CROWN GOOSE 5-Start Luxury Bedding
Thank you to Crown Goose USA for providing me with products to facilitate my blog review. All opinions are 100% my own.
Three years ago, I had the pleasure of reviewing Crown Goose bedding. It was love at first sight and we continue to be impressed with it!
I had discovered Crown Goose after a stay at a Hilton Hotel. While we were guests, my husband and I had some of the best sleep we have ever had. I unmade the bed to see where the bedding came from. I was hoping it was possible to get the same bedding for our home.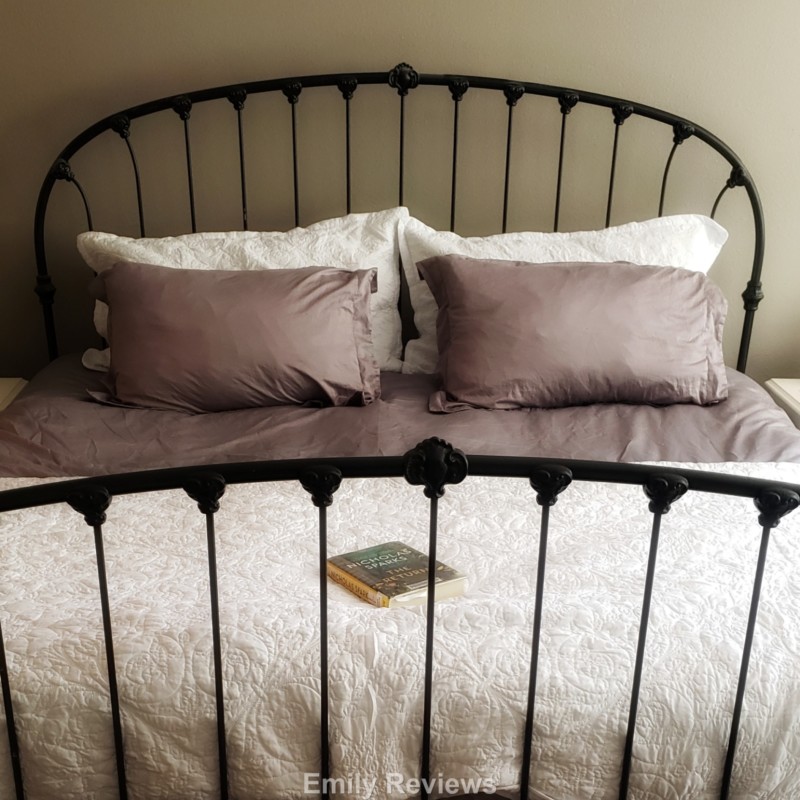 Today, I am back to share our new Crown Goose bedding with you. I recently received a new Duvet and Pillow Cover Set from the Sopor Collection. I chose the set in Classic Gray. It is also available in Classic Charcoal and Ivory White.
Our bed is king-size. The king-size Duvet Cover Set measures 106 W x 94 L in (270 x 240 cm). It includes two pillowcases.
The Duvet Cover Set is made with 100% pure cotton material. The material was selected for its ability to regulate temperatures. It allows breathability during the warmer months and helps retain heat during the cooler months.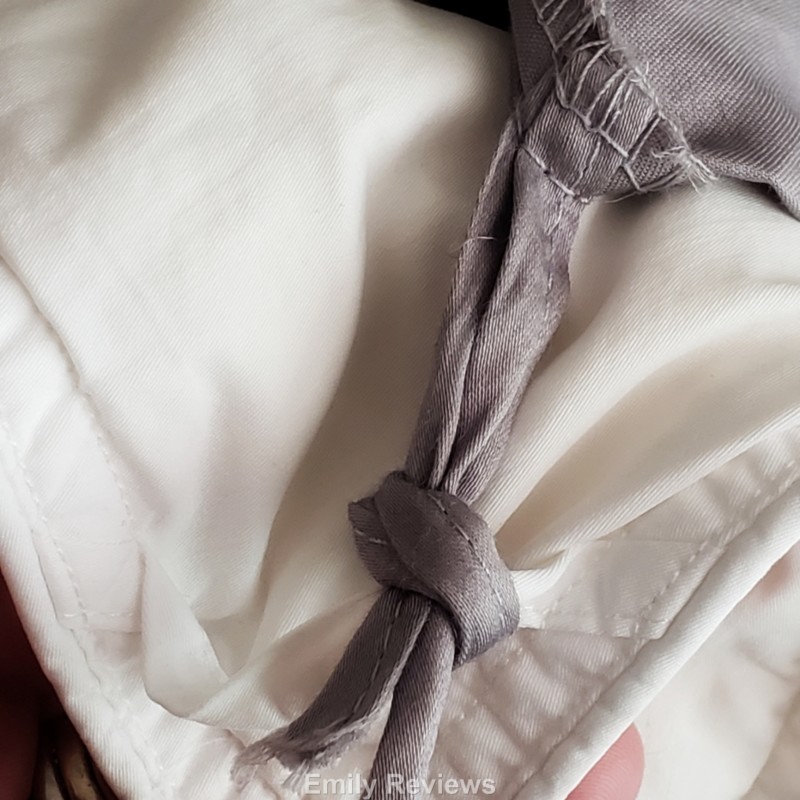 Another neat feature about the Duvet Cover Set is the sixteen loops on the inside of the duvet case. These loops enable you to secure your duvet to the cover. This means that you will never again have a lopsided duvet! The top of the duvet is kept secure with beautiful button closers.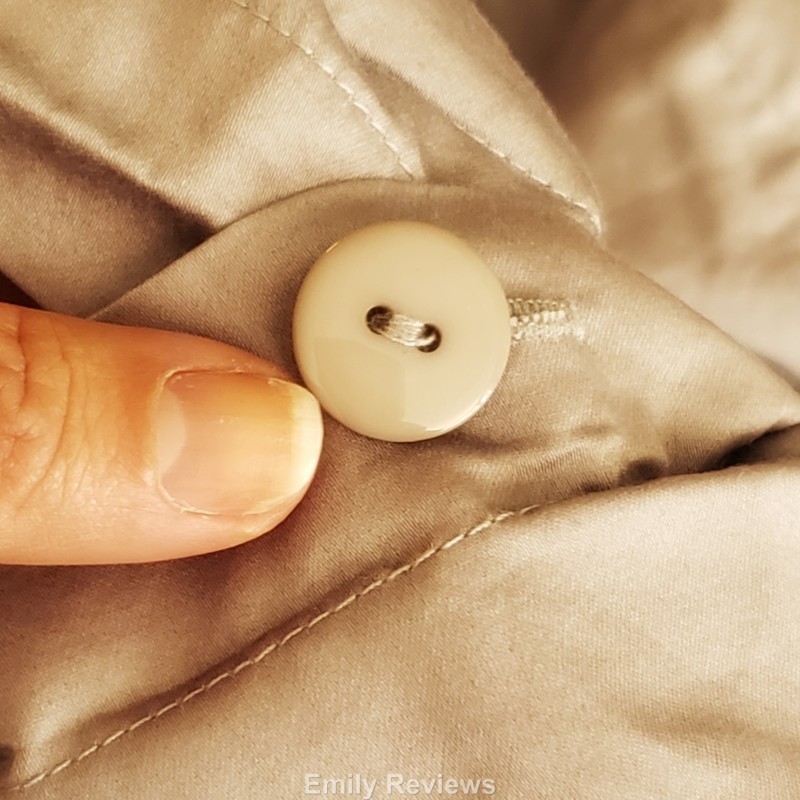 I absolutely love our Crown Goose bedding! The Sopor Collection Duvet Cover Set is so soft, lightweight, and luxurious. I've had some duvet covers that were so heavy that I woke up every time I wanted to roll over because I had to be awake to keep the cover on top of me. That's not the case with the Sopor Duvet Cover from Crown Goose. It practically floats over my body. No more lifting and tugging and pulling in the middle of the night.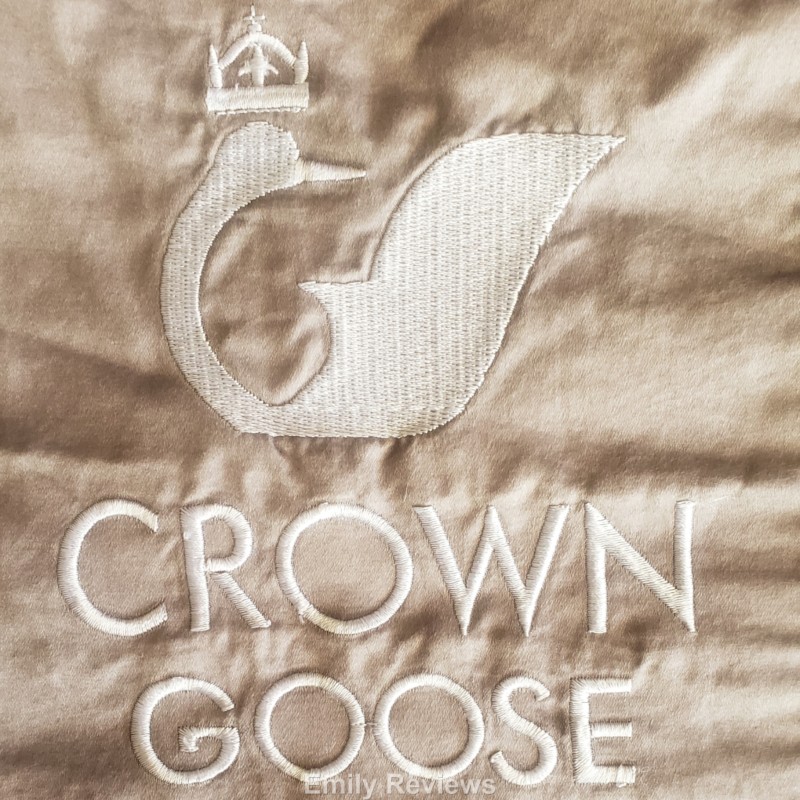 If you are in the market for new bedding, I strongly suggest Crown Goose. 
Buy It: Please visit the Crown Goose USA website to see the great selection of products they offer and convenient shopping locations.
Connect: Don't forget to follow Crown Goose USA on Facebook, Pinterest, and Instagram for the latest product announcements and special offers.

The Past, Present and Future of Luxury